New Commission Gives Public a Stronger Voice in How They Are Policed
By Mecole Jordan-McBride
In July 2021, the Chicago City Council passed an ordinance creating a new model for police oversight, accountability, and public safety that gives the community a larger role in how they are policed. The ordinance provides for the creation of the Community Commission for Public Safety and Accountability. Last month, Mayor Lori Lightfoot appointed seven interim commissioners to the Community Commission who represent the various corners of Chicago.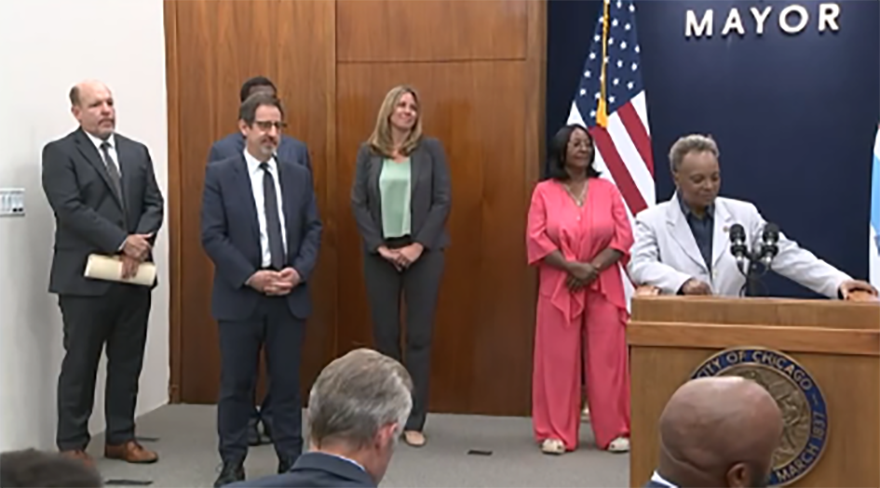 The Commission is one of the strongest police oversight bodies in the country and will play a central role in ensuring that community voice and perspectives are reflected in how CPD serves Chicagoans. This mandate aligns with the mission of the Chicago Neighborhood Policing Initiative (CNPI), which focuses on collaborative problem solving and relationship building between CPD officers and community members. Under CNPI, District Coordinating Officers remain in their police districts with the singular goal of developing positive relationships with community members, rather than focusing on answering 911 calls.
The CNPI policing philosophy is also changing how officers are deployed in their districts and ensuring coordination with the community in response to chronic public safety concerns.
At the same time, CNPI encourages community members, especially those most impacted by violence, to work collaboratively with each other and with CPD to develop and implement public safety solutions that reflect the needs of the community.
The ordinance also established an election process to create local district councils, composed of three residents from each Chicago police district. These individuals will serve as liaisons between community members, CPD district leadership, and the Commission. They will convene meetings at a local level to address public safety concerns, assist with building relationships between the police and community at a local level, and play a role in selecting future Commissioners. Elections for district council members will take place in February, with many hopeful candidates beginning to collect signatures in September.
Recent Posts
City Club Forum- From the Ground Up: The Importance of Community Policing within the Chicago Police Department
Corners' Research & Evaluation Report
City Club Forum- Chicago at a Crossroads: The Future of Community Policing
Our Statement Regarding The Killing of Tyre Nichols
A Safe Halloween was a Treat for All
Will the City Budget for Safer Communities Next Year?
Chicago Neighborhood Policing Initiative Joins Residents in "Positive Loitering" Events at Local Gas Stations
New Commission Gives Public a Stronger Voice in How They Are Policed