Vision
The Chicago Neighborhood Policing Initiative builds on a policing philosophy that is grounded in the principle that public safety is the responsibility of everyone who works and lives in the neighborhood; that we are safer when we communicate effectively and work together. By working together, the police get an understanding of the community's needs and learn more effective ways to respond to those needs. By talking directly with residents, they can find out more about the root causes of recurring public-safety concerns. That keeps everyone in the know, and that is the heart of the Chicago Neighborhood Policing Initiative.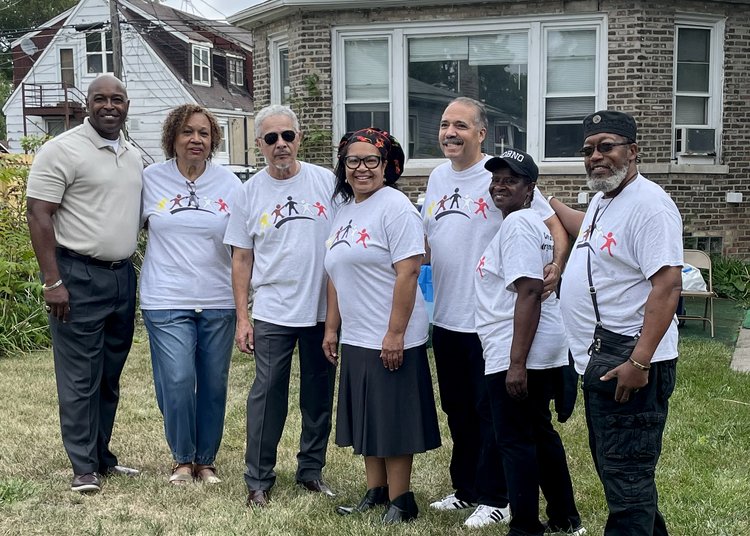 MORE PUBLIC SAFETY PATROLS: DISTRICT COORDINATION OFFICERS
Under CNPI, each district restructures its patrol assignments to keep officers in their assigned sector, or District Coordinating Area (DCA). Each district is assigned a team of District Coordination Officers (DCOs), these are officers that do not regularly respond to emergency calls. DCOs' time is spent working with community members, getting to know them better, identifying resources and seeking solutions for the area's public-safety concerns.      
DCOs support and coordinate with district beat officers to develop continuity in how public safety is addressed. Keeping beat officers in their assigned sectors helps the area get to know them better as they  get to know the community better
But that is only half.
MORE INVOLVEMENT FROM THE COMMUNITY: DISTRICT COUNCILS
Community input is the other big part of the Chicago Neighborhood Policing Initiative. Formerly, there were Community Ambassador Coalitions convened to help create a space for the police and community members to work collaboratively on public safety concerns in the district. However, the passage of the Empowering Communities for Public Safety Ordinance in 2021, established an elected body in each police district to engage with the community and district-level officers to facilitate a shared vision for public safety.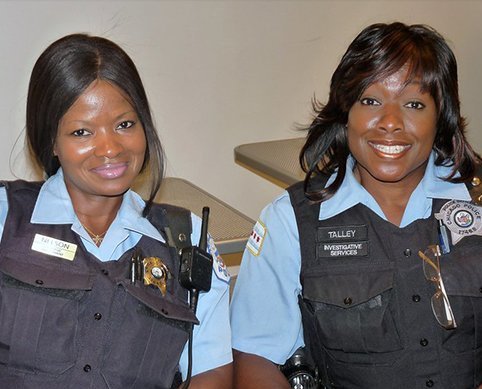 The District Councils in Chicago represent a transformative step forward in police oversight and community engagement. They act as intermediaries and advocates, fostering a collaborative partnership where the community actively contributes to shaping safer neighborhoods. The District Councils hold regular public meetings to ensure that residents have a voice in decision-making processes, promoting trust, cooperation and shared responsibility between residents and law enforcement.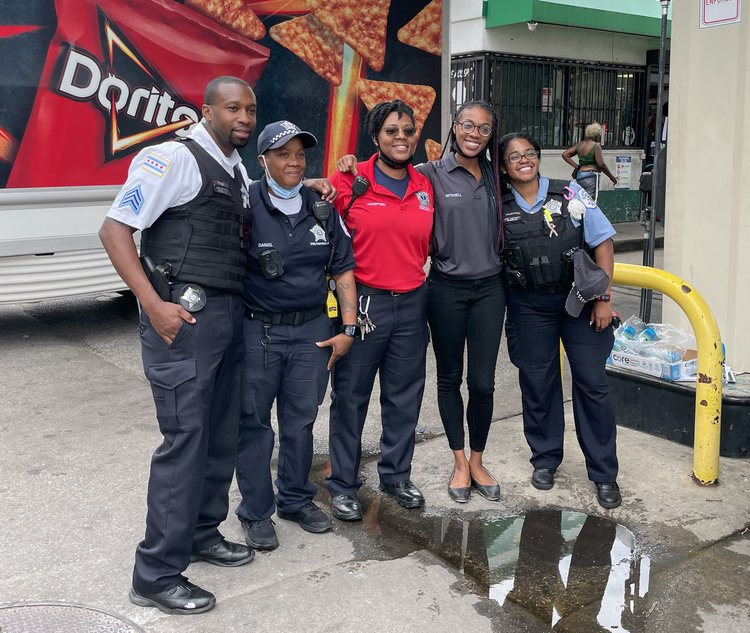 DOING BETTER: BUILDING TRUST
The Chicago Neighborhood Policing Initiative is a part of a city-wide effort to rebuild trust between communities and police officers. This effort started after the 2014 fatal shooting of Laquan McDonald, a Black teenager, by Officer Jason Van Dyke. As community groups decried this horrific event as well as historical challenges with the Chicago Police Department, the federal Justice Department investigated the Chicago Police Department and released a report in 2017 that found our city's officers needed more training and better relationships with residents, especially people of color.

To start the process of structural reform, the City of Chicago and the State of Illinois signed a consent decree, a court order requiring reforms within the Chicago Police Department so it better serves Chicago community members.
The consent decree created an opportunity for community groups to work with CPD to implement the Chicago Neighborhood Policing Initiative, among several other strategies.
And that's where you come in.