A Safe Halloween was a Treat for All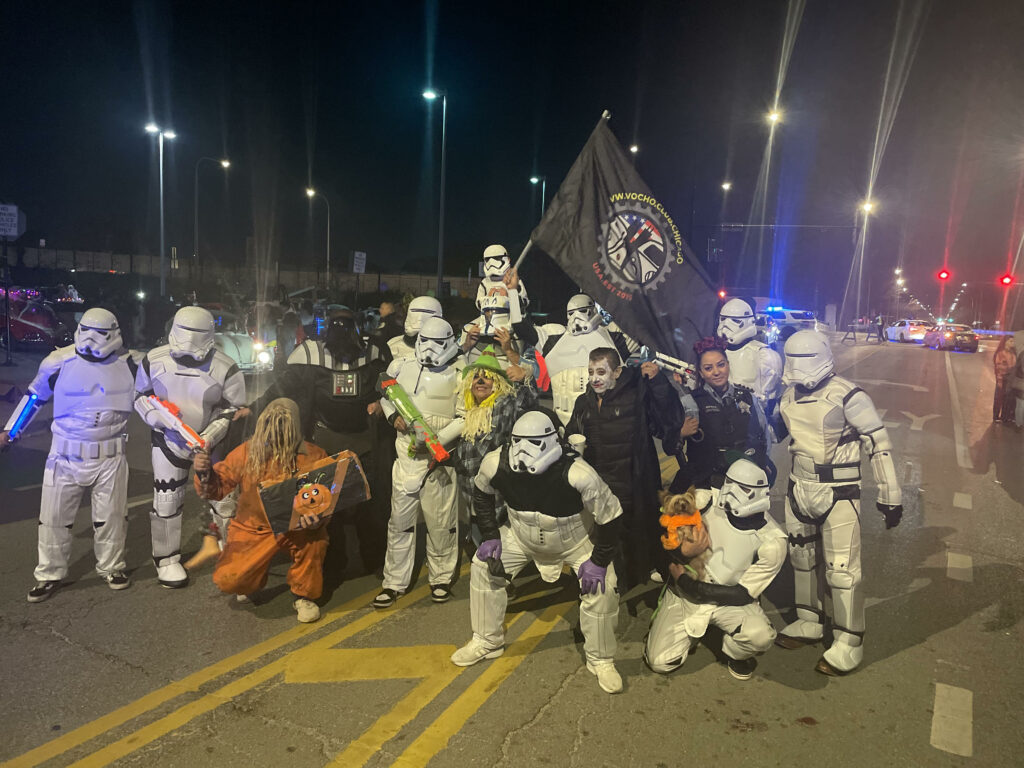 By Mecole Jordan-McBride
Every year parents search for the right balance between allowing their children to have a fun-filled Halloween while still keeping them safe. This year, the 25th District's CNPI Community Ambassador Coalition wanted to help provide that balance. With support from Chicago Police Department's CNPI District Coordinating Officers and district leadership, the ambassadors co-hosted the annual Trunk or Treat event with CPD's 25th District.
Rosario Villalobos, a community leader in District Coordinating Area #3, went to work leading a gargantuan effort to bring out dozens of sponsors, including: 30th Ward Ald. Ariel Reyboras, 31st Ward Ald. Felix Cardona Jr., Conexion Cafe, Cook Brothers Department Store, DJ Julian Jumpin Perez, the Dulcelandia Candy Store, the Helen & Joe Foundation, Hermosa Medical & Diagnostics, Home Depot, JVNA Solutions LLC, Ruth Torres, Stock & Save and Walmart.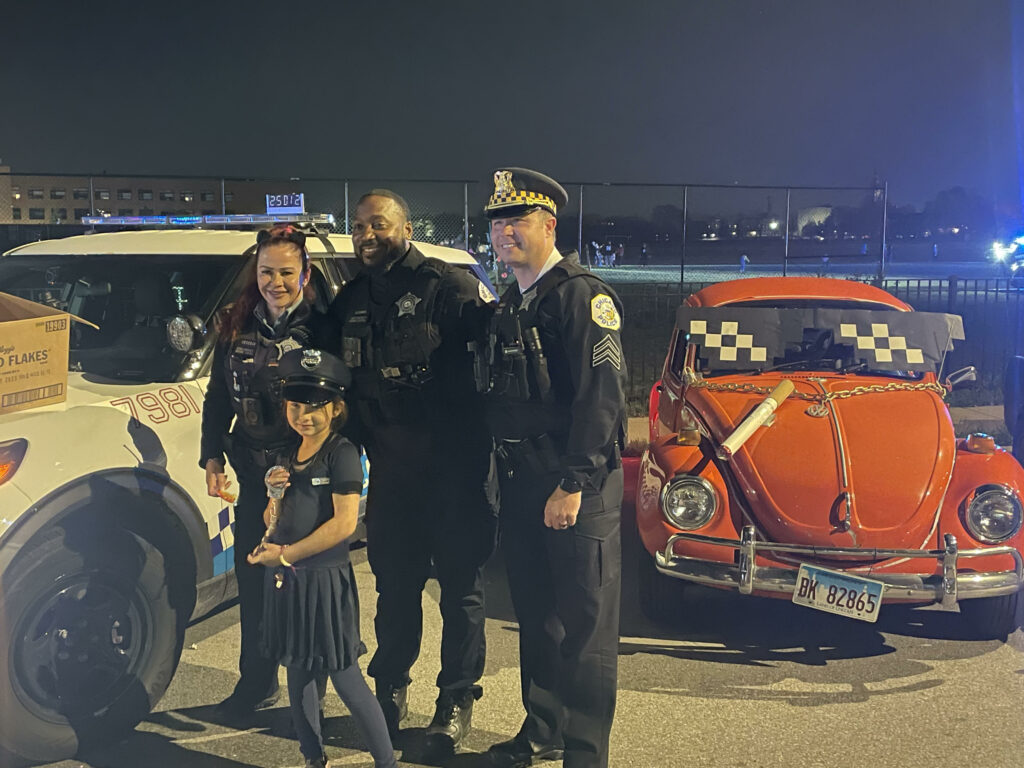 The night of the event, the station parking lot at CPD's 25th District was packed with cars decorated in the Halloween spirit and their trunks filled with treats for all of the families in attendance. Kids and their families were decked out in their favorite Halloween costumes and enjoyed popcorn, tacos, a game truck and even a special appearance by the CPD helicopter — a treat the kids thoroughly enjoyed. A great time was had by all and, most importantly, the event was safe!
CNPI is an effective community-police strategy designed to create positive public safety outcomes. This event is one example of how CNPI's efforts build strong partnerships between stakeholders and CPD that benefit the community at large.
Recent Posts
City Club Forum- From the Ground Up: The Importance of Community Policing within the Chicago Police Department
Corners' Research & Evaluation Report
City Club Forum- Chicago at a Crossroads: The Future of Community Policing
Our Statement Regarding The Killing of Tyre Nichols
A Safe Halloween was a Treat for All
Will the City Budget for Safer Communities Next Year?
Chicago Neighborhood Policing Initiative Joins Residents in "Positive Loitering" Events at Local Gas Stations
New Commission Gives Public a Stronger Voice in How They Are Policed